Watches worth watching

Living with watch
ROLEX Cosmograph Daytona
By KAWANO · APRIL 30, 2015
This watch is a Rolex Daytona model. It features a chronograph, which has a stopwatch.
The movement is a machine called El Primero made by Zenith, which is famous for its chronograph. The design is conscious of racing such as F1, so it has a tough and masculine impression.
Originally not a diver, it is not strong in the sea or pool, but it is 100M waterproof for the time being.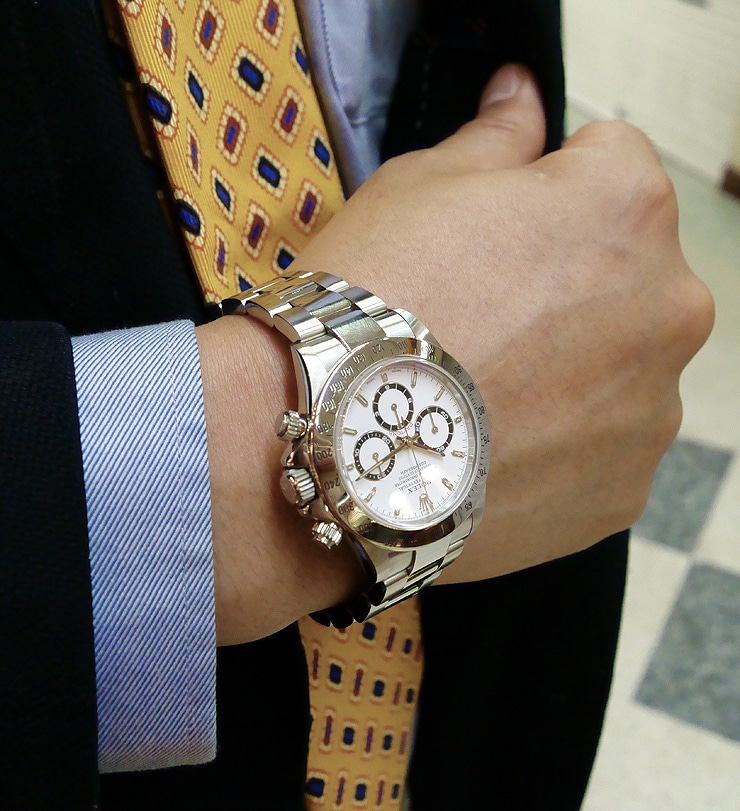 This model is so popular that it is originally small in number and has a premiere. This is a model called No. A, which was made in 1999. One of the attractions of this watch is that it has a small distribution volume and a very small number. And because it has a white dial, it is very easy to see.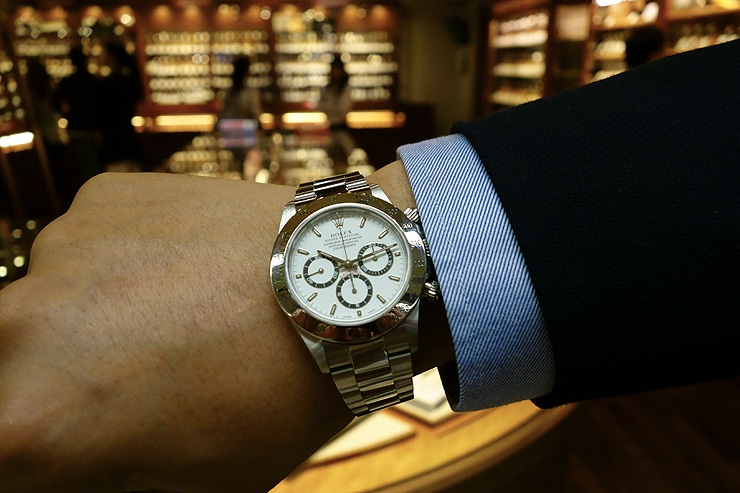 If I wear this and go out, I would like to go to a place with a lot of people. For example, shopping and fashionable restaurants.
And I want to show off to the people around me and brag about it.
I often see Japanese entertainers, talents, and popular idols wearing this watch on TV.
Personally, I like this model better than the current model. And I think you can use it without getting tired of it. Because there is no date and the design is sophisticated.
By the way, many men like watches and cars, don't they?
People who wear watches that look good on their cars and cars that look good on their favorite watches are cool.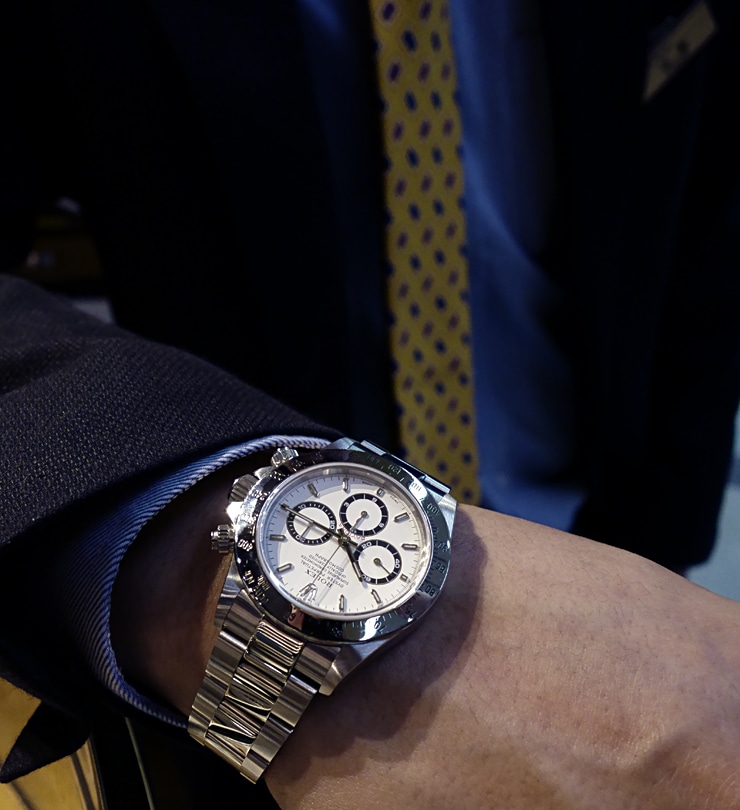 By the way, I personally think that Ferrari suits the car that suits this watch. After all, I think that the car that suits this is a sports car that makes you imagine a race. What can you imagine of a car that looks good on this watch?
> > ROLEX Cosmograph Daytona