Watches worth watching

Living with watch
The prosperity is only achieved by justice.
By YANO · FEBRUARY 20, 2019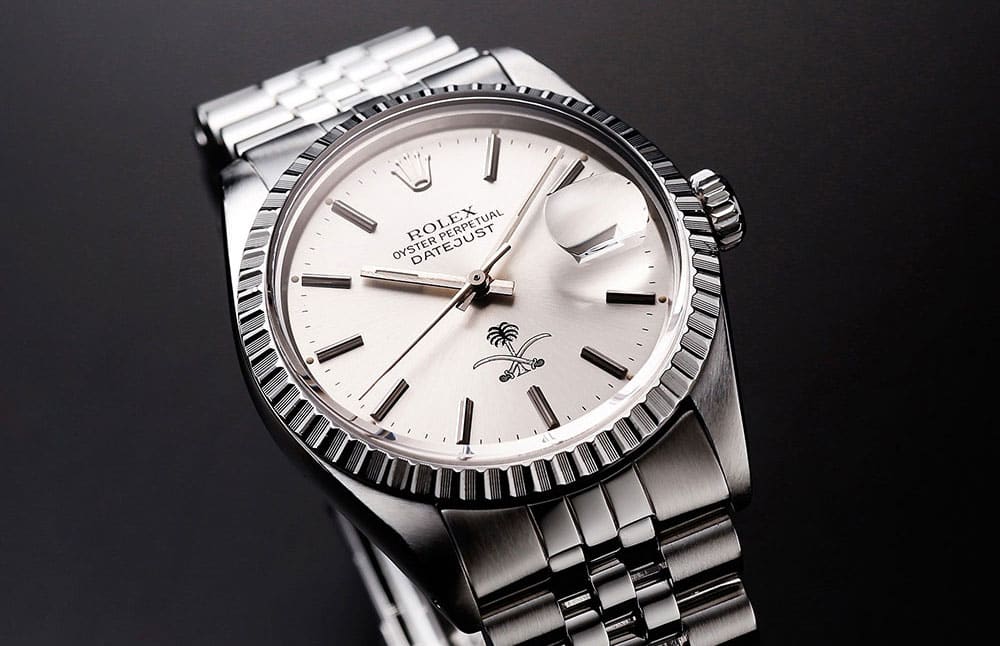 "The prosperity is only achieved by justice.
This watch is Rolex Datejust W series of Saudi Arabia.
Rolex airking W series is quite popular, but Rolex datejust W series is quite rare. Also, whenever it is W series sports model, it's more rare.
Recently, because the W series for sports model became very popular, the W series for middle east became also popular.
The words in 6 o'clock of dial is impressive, especially when there is one tree and two sabels across. It is very major among the rolex fans.
However, although W series is popular, considering the distance from Middle east to Japan, there are not many stocks for W series. Moreover, W series is the model originally provided from the government, so the number of model is very few.