Watches worth watching

Living with watch
Manufacture Royale - High technology and development ability
By KAWANO · MARCH 25, 2019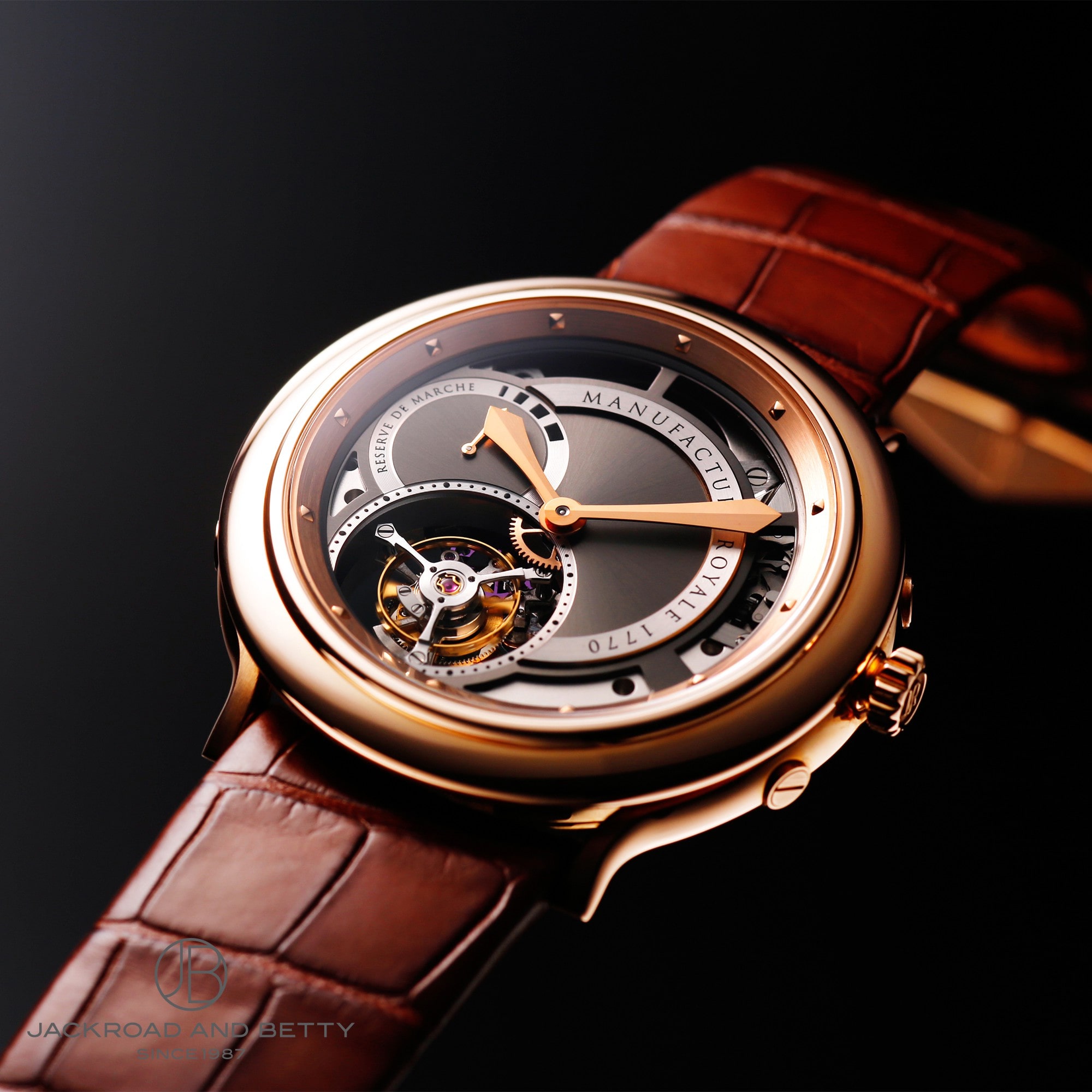 Please have a look at this watch.
You can see that it is a company with considerable technical and development capabilities, such as designing their own movement in-house.
This is g1770 Openwork Skeletong from Manufacture Royale.
g1770g is about the year 1770, and it homaged the watch factory which was ran by Mr. Voltaire until 1778.
As it is an openwork system, we can see the rotation of the carriage with flying tourbillon and decorated temp and escapement.
And there are also some classic points in the details.
Such as, the edge stands because of the big-sword type needle was firmly diamond-cutted, the temp has tiny screws, and also the baseplate from the back is a guilloche-cutted just like a German watch. We can feel the royal in every single details.
When it comes to openwork, we usually think of Audemars Piguet, Harry Winston, and Roger Dubuis.
However, as I realized the charm of the watch, I will definately think of gManufacture Royalehfirst.
> > Manufacture Royale@1770 Openwork Skeleton Ref Np. 177043.08P