Watches worth watching

Living with vintage watches
VINTAGE PATEK PHILIPPE ASPLAY DOUBLE NAME
By WATANABE · June 10, 2019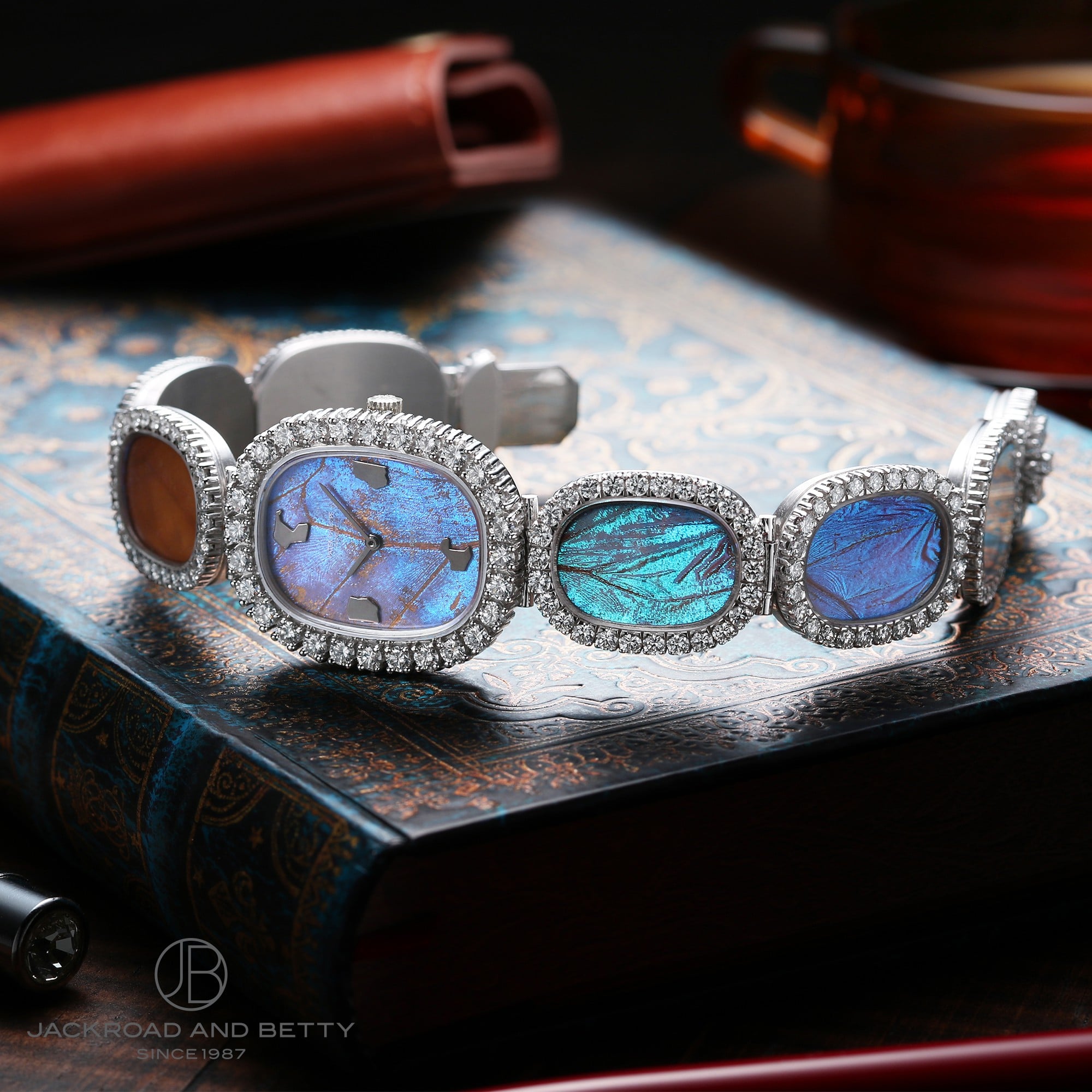 Today we will introduce you a one and only vintage model from Patek Philippe.
Butterfly wing, a natural monument is used in dial and bracelet.
The wing is from a very rare butterfly said to be an endangered species, are glittering with light.
It is fascinating that the color change into blue, brown or purple depending on which angles it's looked from.
Because of the unusual blue iridescent butterfly wing used, different people may see the different colors of the bracelet and the dial even if they are looking at it at the same time.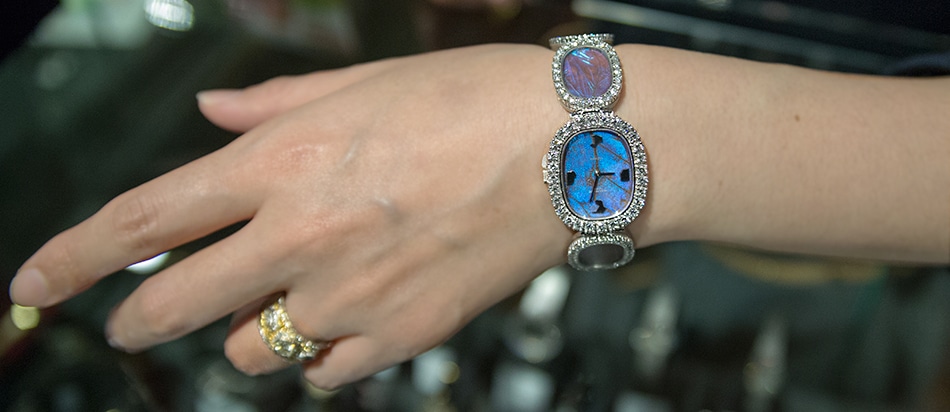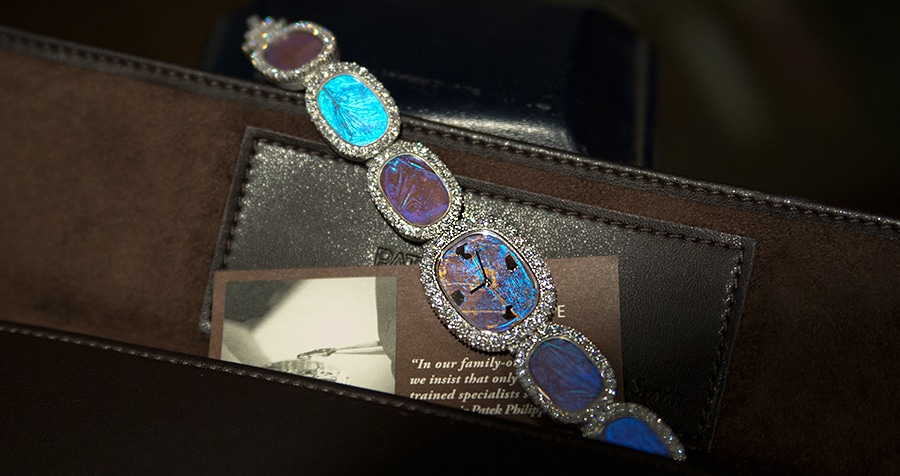 Besides, it is unlikely to get such material anymore nowadays. The glow of both the butterfly wing and the diamonds are eye catching.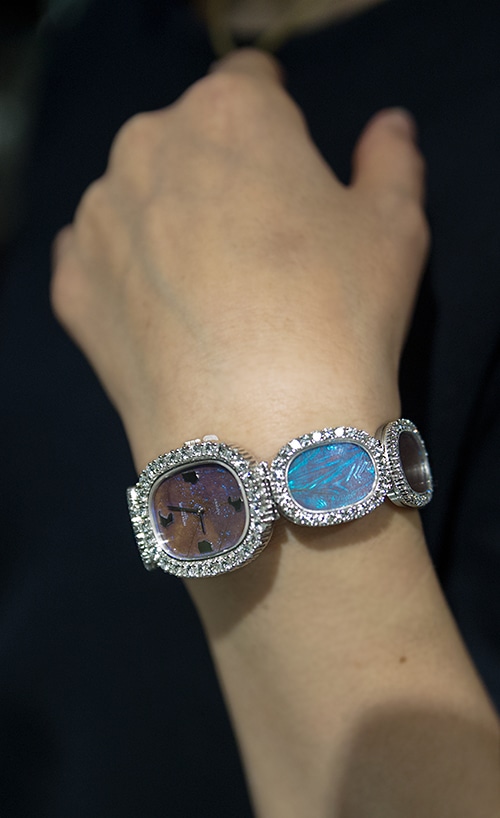 Additionally, large piece diamonds are used here.
Speaking of the diamonds used on watch, people usually think it may not in a good quality.
However, these diamonds are shining as you see, despite the small number of cross section and the size. It means the diamonds are of high quality indeed.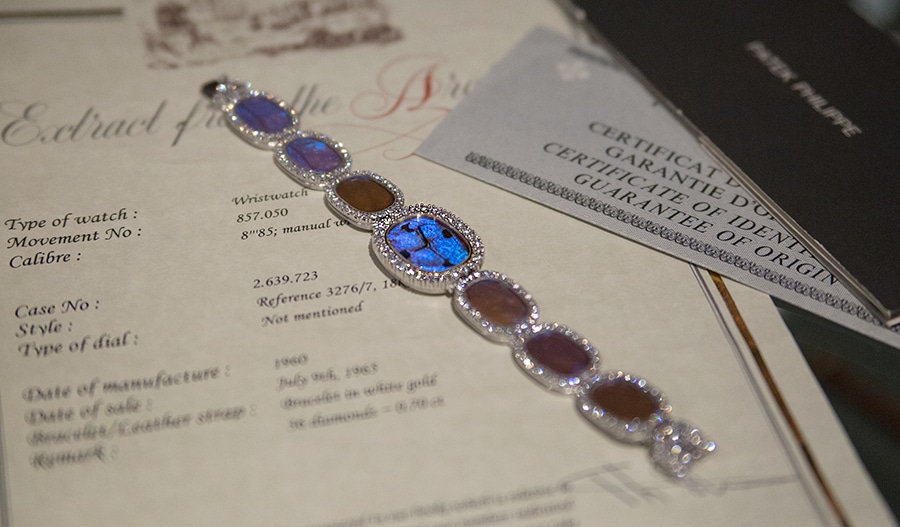 Such luxury watch is only made possible in the 1970s. At that time, only those from wealthy class can afford such watch. Even the British royals used Patek Philippe.
It is a good match for both formal and casual attires. We believe you will fall in love with this beautiful and delicate figure.
> > VINTAGE PATEK PHILIPPE ASPLAY DOUBLE NAME