Watches worth watching

VintageFROLEX EXPLORER II
Today we would like to introduce about vintage watches.
By KAWANO · OCTOBER 14, 2018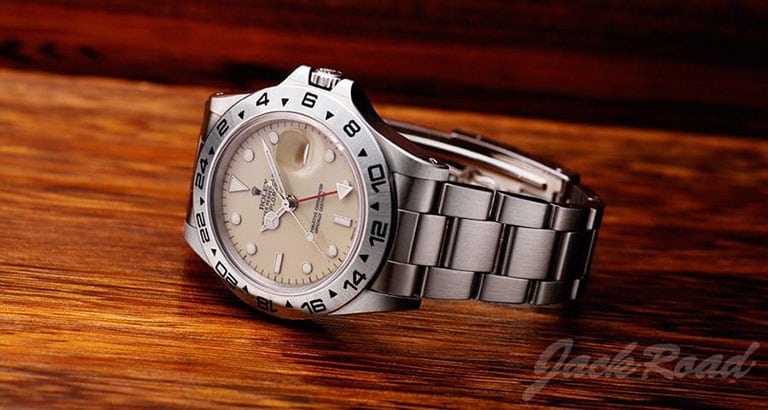 Today, we are going to introduce the "ROLEX EXPLORER II" featuring an ivory dial with short manufacturing period and high scarcity.
Depending on the conditions of the environment and the climate, the color of dial got faded into such an attractive ivory.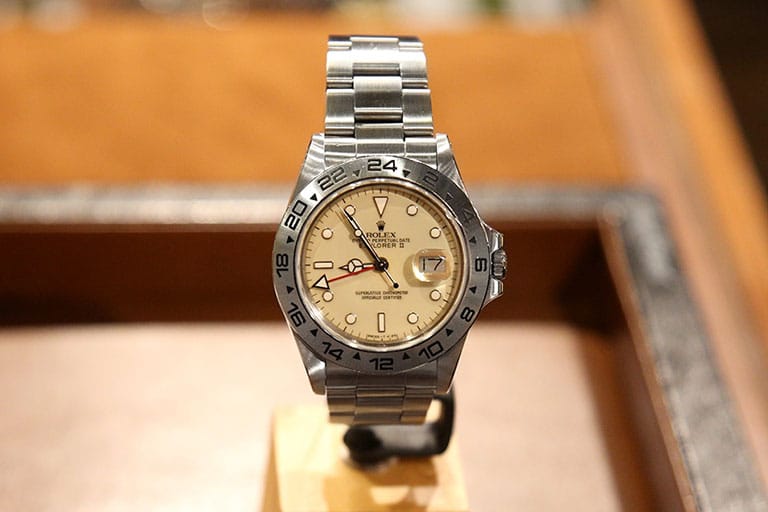 In addition to the ivory dial, it also has a feature called "Center Split".
It is also known as "Rail Dial" in overseas.
It means that the space between the characters in the chronometer mark "SUPERLATIVE CHRONOMETER" (top) and "OFFICIALLY CERTIFIED" (bottom) on the dial is aligned vertically.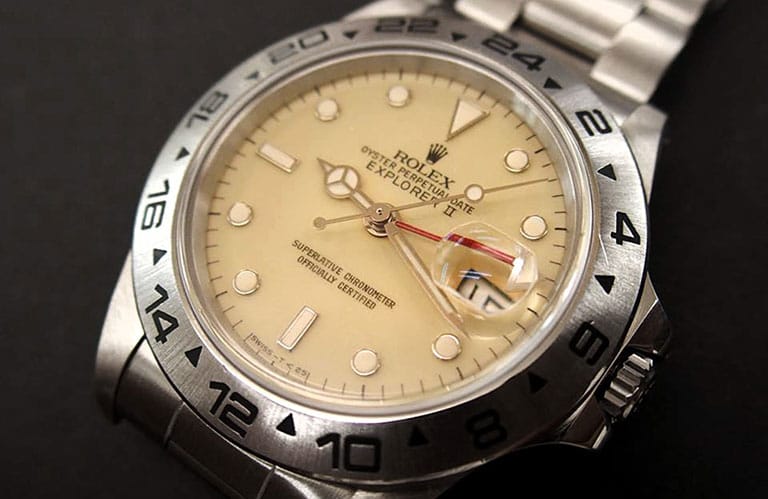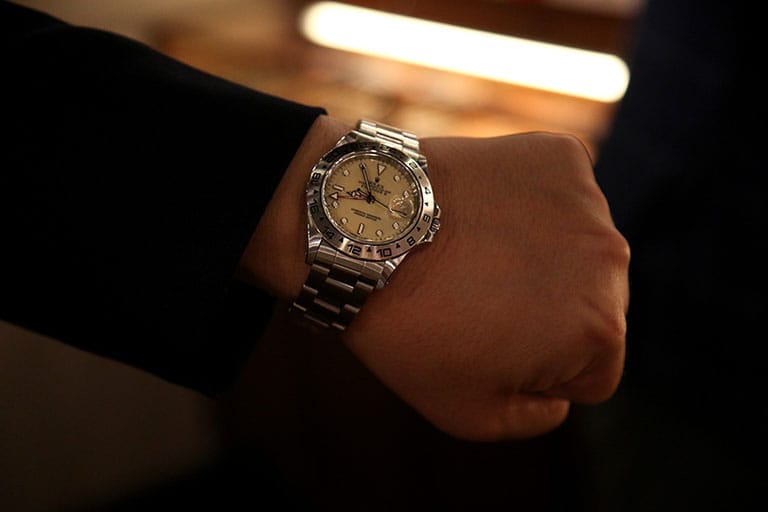 Depending on the year of manufacture, vintage has different distribution of tritium luminous paint.
So, the condition of the dial, hands and bezel are unique each, just because of the different environment and other conditions.
Therefore, even the same model, if they have different manufacture years, they have different dial colors.
That is exactly the interesting part of vintages.
Vintage watches can not be withdrawn forever, and it is attractive to have an impression which current model doesn't have.
Since we have plenty of vintage watches, how about come and visit our shop to compare various vintage watches?
We are looking forward your visit! Always!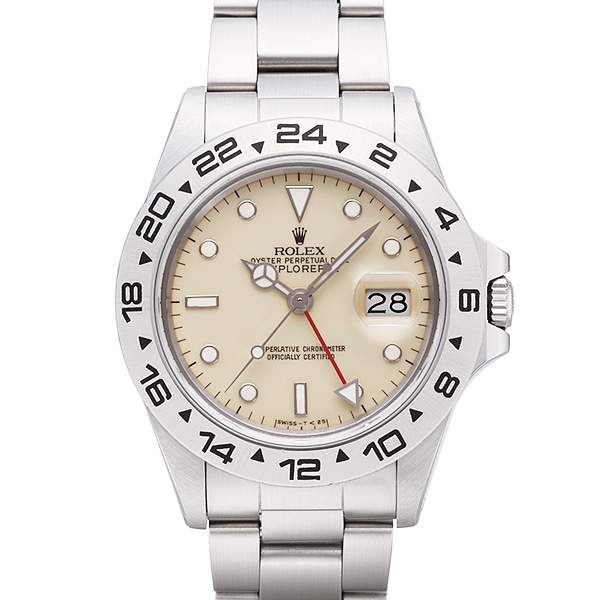 > > VINTAGE ROLEX EXPLORER II