Watches worth watching

Living with watch
Ref. 1675, king of the Rolex GMT Master
By KAWANO · MARCH 5, 2019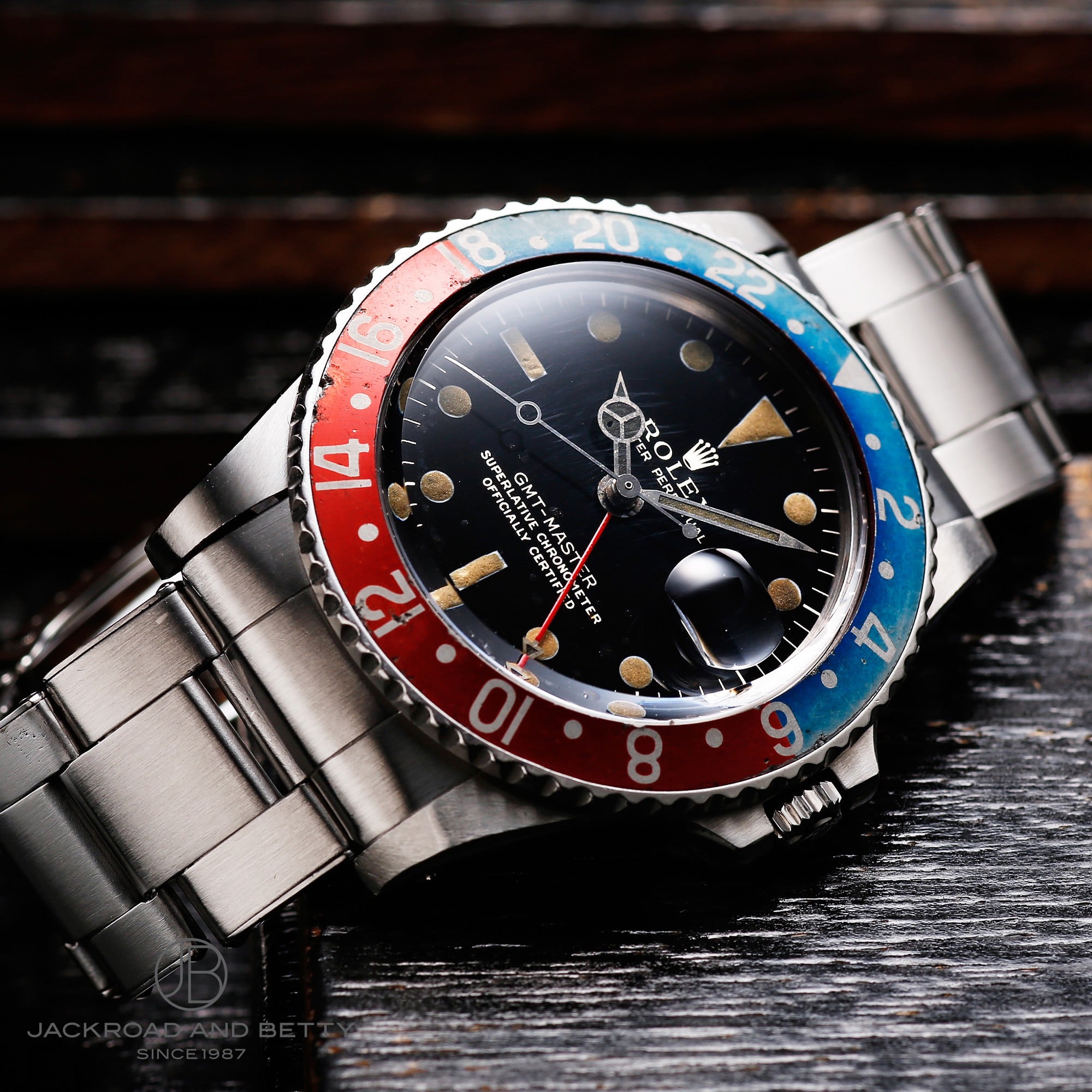 Ref. 1675 is the representative piece of Rolex GMT Master series. It is also a notable model worn by Che Guevara.
Despite its age, there are still many vintage Rolex GMT Master Ref. 1675 in good condition available in the market. This, as well as eachfs unique ageing state, are what so special about them.
Although it is still available in relatively large number, its market price has been rising in recent years.
For instance, the price for matte dials can go up to 1.6 million yen. If it is the old MARK-1 with glong Eh in the Rolex logo, the price could easily go over 2.3 million yen.
*The middle bar of gEh in ROLEX logo on the dial is normally shorter than the other two, however for the case of long E, all three bars are in equal length.
If you wonder how much radial dial is, its price has actually skyrocketed these days.
By the way, mirror dial is currently my personal favorite. Mirror dial is even older, though it comes in various condition, its price remains high due to its scarcity.
Despite so, I donft know why I still want to own it after looking at it.
The more watches I look at, the stronger is my desire to own them, I guess thatfs how I got myself into this trouble.