Watches worth watching

Living with watch
Omega Popularity Ranking
By KAWANO · AUGUST 12, 2020
Omega, a brand that is almost as popular as the watch giant Rolex.
With making only the finest watches as its goalĀAOmega successfully produced the first watch to ever land on the moon, The Speed Master, the watch that represents diverĀfs watches, The Sea Master, the iconic dress watch, De Ville and many other masterpieces for the watch market.
Omega, along with Rolex and Tag Heuer, are among the highly popular brands of our watches sold online.
An Introduction to Omega
LetĀfs skip to the year 1848, the year when Omega was born.
That year, at age 23, Louis Brandt opened his own pocket watch atelier, which is the start of Omega.
Ever since then, Omega continued churning out in-house movements, making them the best watchmaker in terms of both brand name and quality at that time.
They later became the watch ambassador for various big-scale sports events like the Olympics, proving the unbreakable trust that the consumers had in them over the years.
History of Iconic Omega Models
1948- The sale of the waterproof watch ĀgMarineĀh, a predecessor of the Seamaster. The Seamaster still retains its popularity as a diverĀfs watch until this day.
1952- The ĀgConstellationĀh model went on sale. Its defining feature was the star mark at the 6Āfo clock point on the watch. Its design is both popular with men and women.
1957- The Speedmaster went on sale at the same time with Seamaster 300 and Railmaster and. It was later made NASAĀfs official watch for its highly regarded ability to withstand the harsh environments in the outer space.
1967- The year the ĀgDe VilleĀh (French for ĀgNeighborhoodĀh) was born. Though originally meant to be a derivation of the Seamaster, it stood on its own as a dress watch with the more stylish vibe that it gave off.
Popularity of Omega MenĀfs Watches in 2019
Over the years Omega has faithfully designed and produced various watch models, but how did some of them fare in 2019?
We decided to rank them from 1 to 10 from each lineup!
Please use this list as reference if you are considering buying Omega!
Ā¶ Those within the brackets refers to the ranking in the first half (H1) of the year, (1st January 2019 ~ 30th June 2019).
1st place: Speedmaster Professional Moon Watch Ref. 311.30.42.30.01.005 Ā® (H1: 1 st)
Ref. 311.30.42.30.01.005
Continuously placed in first throughout the whole year, including the first half, the one and only Speedmaster Professional Moon Watch Ref. 311.30.42.30.01.005.
The flagship Speedmaster model is undoubtedly the Moonwatch. It carries the pioneer spirit of Omega up to this day.
Āy Customer Reviews Āz
Rating: ĀöĀöĀöĀöĀô
Simple is best!
Despite it being a chronograph watch, it has the simplicity and elegance for both formal and casual settings. I am going to wear it everyday from now on and pass it down to my son during his Coming of Age ceremony.
Rating: ĀöĀöĀöĀöĀö
I am fully satisfied with this watch that IĀfve been longing for.
I have been using several Casio watches for their performance, design and price up until now.
IĀfve been itching to have a luxury watch like Omega for some time now, but I finally gave in to temptation and got myself the Speedmaster.
At first, it was a little disappointing that it was out of stock at the time I contacted the shop, not to mention, the restock date was uncertain. However, I was very pleased to have heard about restock from you not long after ordering IĀfm very satisfied with your polite and thorough response over the phone too.
As I was living outside of Tokyo, I was a little hesitant to buy high-end items on the internet. However, the items were carefully packed so that there was not a single scratch on the watch crystal etc. IĀfll cherish it dearly from now on.
Rating: ĀöĀöĀöĀöĀö
I was initially surprised at the size of the box it arrived. I bought the watch as a gift for mu husband and he likes it so much! IĀfm glad I bought it.
2nd place: Seamaster Aqua Terra Ref. 231.10.39.61.02.001 Ā™(H1: not in rank)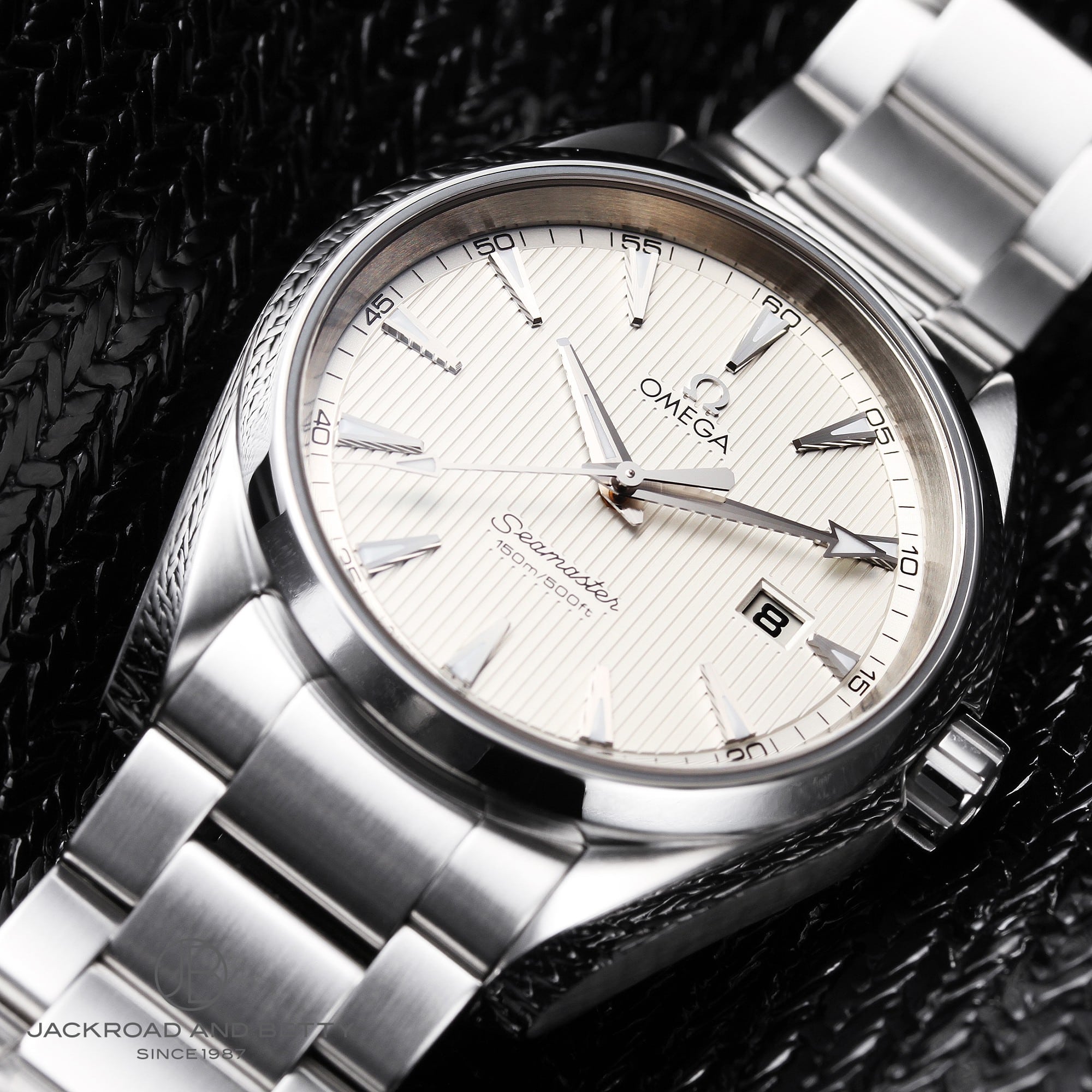 Ref.231.10.39.61.02.001
The Seamaster Aqua Terra Ref. 231.10.39.61.02.001 rapidly gained popularity in the second half of the year equipped with the in-house quartz movement Cal.
OMEGA 1538 aimed for daily use. The tapestry dial adds a refreshing image to the wearer.
Āy Customer Reviews Āz
Rating: ĀöĀöĀöĀöĀö
it retains its sense of luxury despite the affordable price. Extremely satisfied.
Rating: ĀöĀöĀöĀöĀö
It is a very simple and toned down Seamaster fit for both business and private occasions. IĀfll cherish it dearly.
Rating: ĀöĀöĀöĀöĀö
Very satisfied with its simple yet stylish design. A surprisingly good buy.
3rd place Speedmaster Professional Moonwatch Ref. 311.30.42.30.01.006 Ā®(H1: 3 rd)
Ref. 311.30.42.30.01.006
Third place in rank is again the Ref. 311.30.42.30.01.006 Moonwatch.
This comes with a see-through caseback so you can enjoy the beautiful functionality of the hand-wound chronograph movement which showcases OmegaĀfs fine craftwork.
Āy Customer Reviews Āz
RatingĀFĀöĀöĀöĀöĀô
Not only are its products perfect but itĀfs restocking and delivery process are excellent as well!
There was an incident where I ordered and paid the full deposit for the watch, but only later did they realize that it was already out of stock before I ordered. However, I appreciate the prompt response from the staff at JACKROAD regarding this matter. I own several other branded watches but this is my first Omega, thus I am very satisfied having this very Speedmaster model joining my collection. Not to mention it came in special packaging which was eye-candy for me. IĀfll continue to wear it every day while cherishing it dearly.
RatingĀFĀöĀöĀöĀöĀö
This is actually my fourth Professional.
My first was back during the era where the official price was just 280,000 yen, after that I got the Snoopy Award model (the price was 350,000 even for an used piece!). Following that was the previous version of current modelĀcafter that there was a time where I sort of ĀgcheatedĀh with Explorer 1 of R brandĀcbut that was only a short fling and I was back to being fully devoted to the Speedmaster again.
Since I was getting a new one, might as well get one with the caseback I never had before! Best decision ever.
It definitely is the poster child of chronographs, I have to say, with a strong presence and a finely engraved caseback to boot, it is nothing short of perfection.
ItĀfs probably a coincidence but, the watch was delivered to me the night before the 50th anniversary of the Apollo-11 moon landing. I wore it on my wrist on the actual day of the anniversary itself. The connection was definitely felt then.
However, the generous amount of bubble wrap and the like made the clean-up a little hard afterwards.
RatingĀFĀöĀöĀöĀöĀö
IĀfve been longing for a Speedmaster pro as a ĀgmotivationĀh for me to quit smoking, so I actually went ahead and got one. The choice between 005 (hesalite crystal) and 006 (sapphire crystal) was a tough one. To feel closer to the original oneĀfs worn by astronauts on the Apollo, I considered getting the 005, however, for the sake of durability I went with the 006. Besides that, I also particularly love the see-through caseback feature. This watch kept the same design since way back then, a real classic I had to say.
4th place; Speedmaster Racing Ref. 326.30.40.50.01.001 Ā™(H1: 7 th)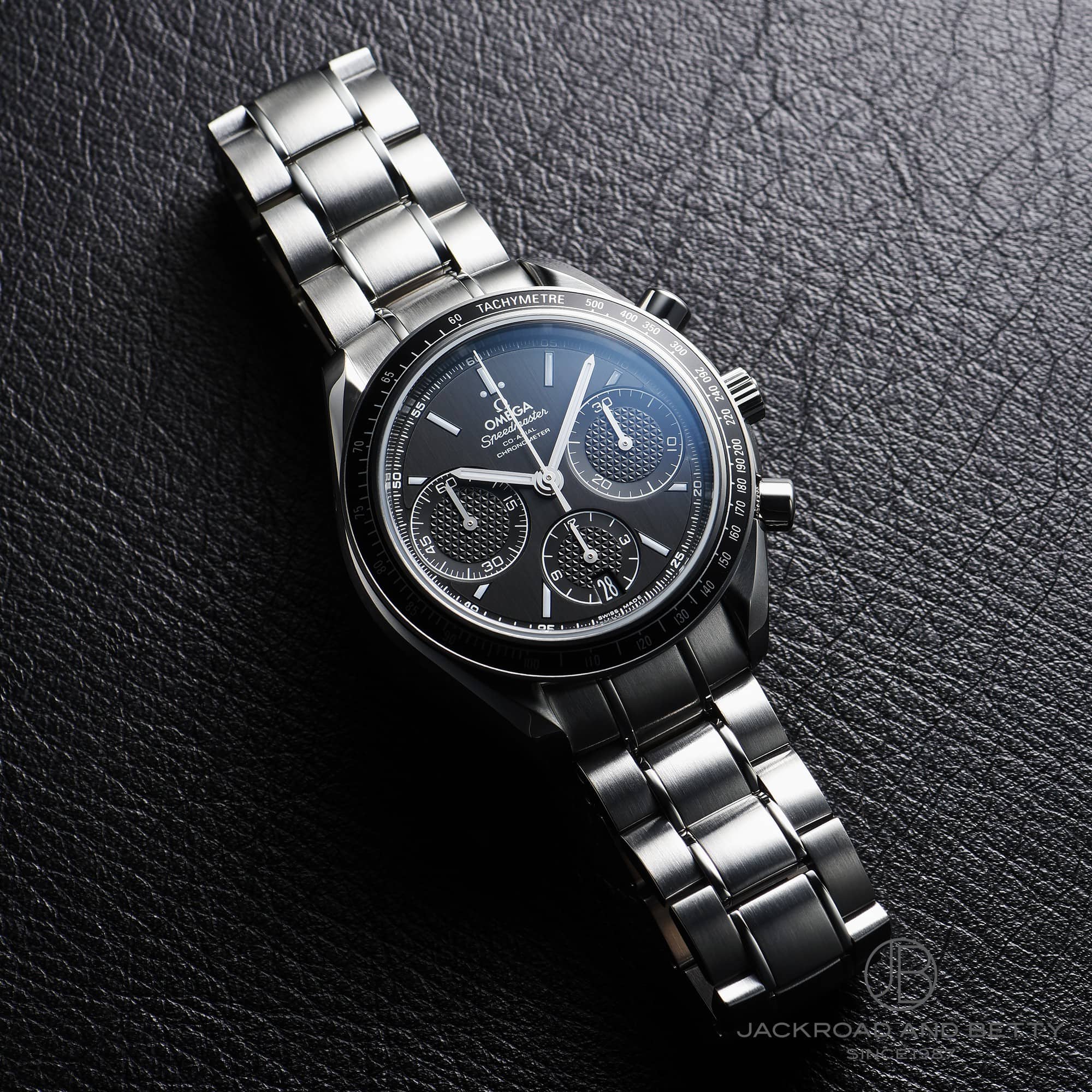 Ref. 326.30.40.50.01.001
A Speedmaster Racing with an eye-catching ĀgClous De Paris (Stone pavement of Paris)Āh pattern on its subdials.
It jumped from 7th place in the first half to currentĀfs to 4th.
With a sporty plus luxurious feel, it definitely is one exquisite piece.
Āy Customer Reviews Āz
RatingĀFĀöĀöĀöĀöĀö
ItĀfs just really cool.
I got a mail immediately after I placed my order. The process was so exceptionally smooth that left me wanting to order more from here.
I had wanted one for a really long time now and when I finally buckled it on my wrist, the feeling was out of this world. I hope this is a keeper.
RatingĀFĀöĀöĀöĀöĀö
Super satisfied with this purchase! IĀfve been dying to get one since forever.
Before I took the plunge, I was always torn between this or the Professional but the coaxial feature plus its simple design led me to choose the Racing.
I tried it on in person at retail store and, as I thought, it was an extremely satisfying user experience. I am going to cherish it forever.
RatingĀFĀöĀöĀöĀöĀö
JACKROAD was cheaper and more trusted than other watch shops, thatĀfs why I chose to make my purchase here.
I bought it as a present for my husband. However, as he has never tried it on before, it felt slightly heavy until he gets accustomed to its weight. It was tough choosing between this or the Professional, but with the latter being a hand wind mechanical watch it was a little tedious having to hand-wind it all the time.
My husband seems to like it very much so IĀfm happy with my purchase.
RatingĀFĀöĀöĀöĀöĀö
The weight of the watch gave it a sturdy feel. I will wear it for work and hopefully it stays with me for a long time.
5th place: Seamaster Professional 300 Coaxial Master Chronometer Ref. 210.30.42.20.01.001 Āę(H1: 4 th)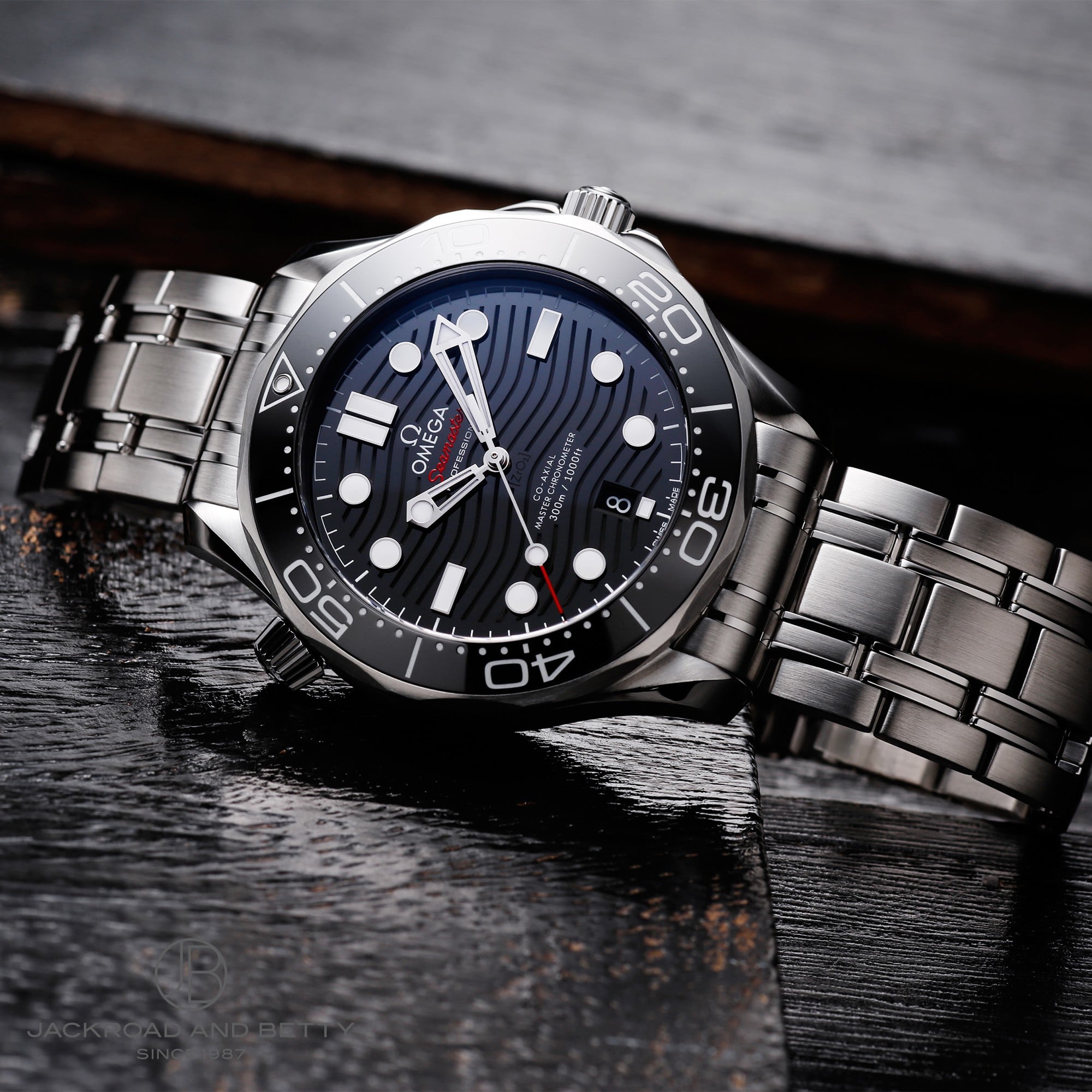 Ref. 210.30.42.20.01.001
This watchĀfs rank has unfortunately dropped one place down from the previous poll. A watch that gives off a cool vibe with its black dial and red accents on the SEAMASTER logo and the PRE-OWNED tip. Equipped with magnetic-resistance up to 15,000 gauss and sturdy ceramic bezel.
Āy Customer Reviews Āz
RatingĀFĀöĀöĀöĀöĀö
It was a present for myself. ItĀfs so darn freaking cool! Not to mention the value for money it gave me!
The service at the time of purchase was excellent to, thank you JACKROAD!
6th place: Seamster 300 Master Co-axial Ref.233.30.41.21.01.001 Āę(H1: 2 nd)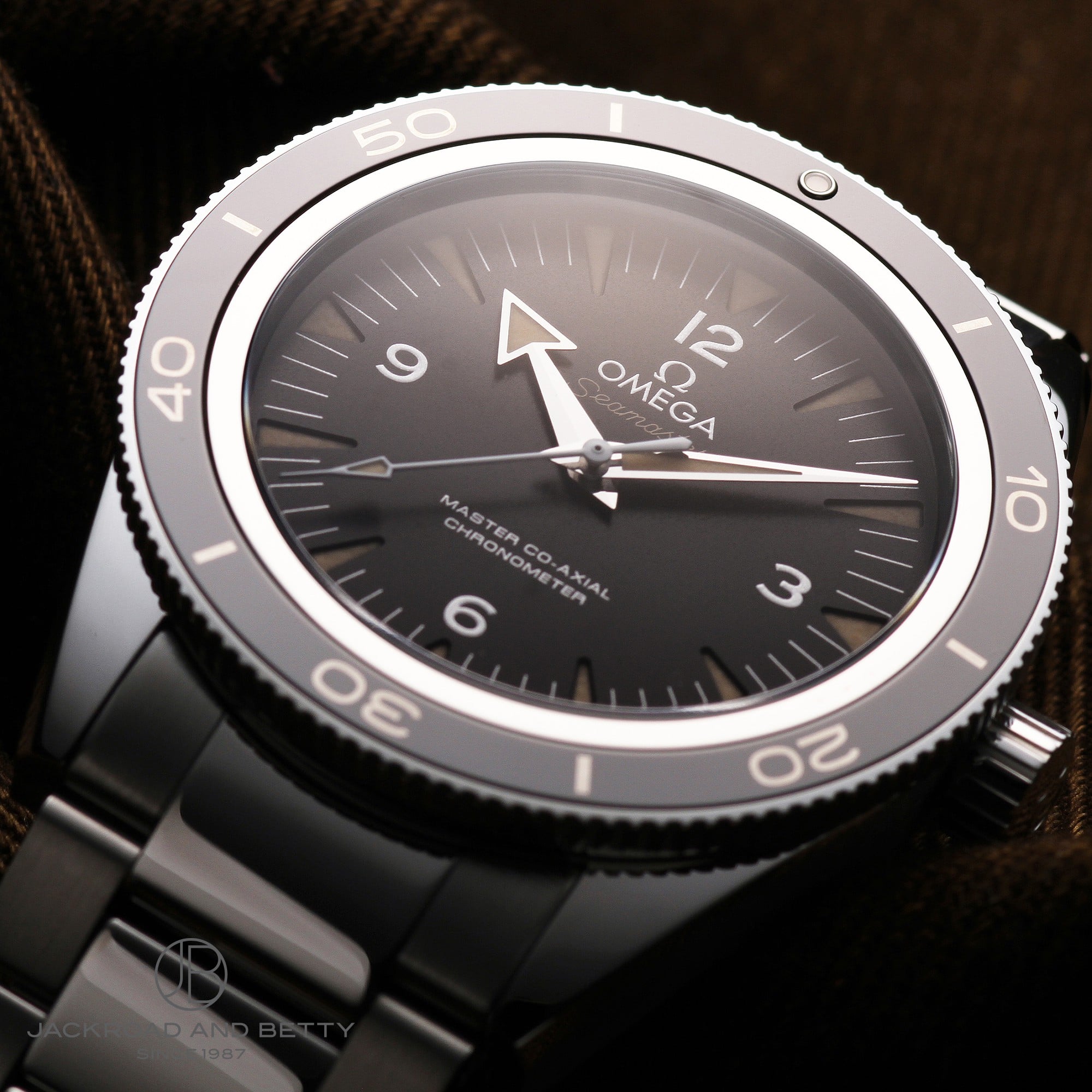 Ref. 233.30.41.21.01.001
The Seamaster 300 Master Co-axial Ref.233.30.41.21.01.001 unceremoniously fell from 2nd place to 6th this time round. This model is the reboot of the one released in 1957.
It comes with diverĀfs watchĀfs 300M water-resistance feature and the Omega 8400 movement that is 15000-gauss magnetic-resistant.
Āy Customer Reviews Āz
RatingĀFĀöĀöĀöĀöĀö
My first mechanical watch at 40 years old.
ItĀfs not like I am particularly a watch collector or anything, but it was a good age to treat myself to something a little nice. There were a lot of options, but I thought IĀfd settle for something under 500,000 yen but with a strong-enough brand.
I love how this watch gives off an antique feel and pairs well with many of my suits.
RatingĀFĀöĀöĀöĀöĀö
My treasure for life.
It was delivered to my doorstep today. It was an extremely quick and efficient process, hence I was immensely relieved. Prior to this IĀfve been looking for a watch that would be with me forever and at last I laid my eyes on this one.
IĀfm looking forward to many more experiences with this watch. Thank you so much for the wonderful buying experience.
RatingĀFĀöĀöĀöĀöĀö
Like they say, simple is best!
Thank you Jackroad for the fast and efficient, not to mention careful packaging and service. I wore it as soon as it was delivered. With its three basic watch hands, it is simplicity at its finest. I wear it during both work and off-work frequently. Truly a reliable seller indeed.
RatingĀFĀöĀöĀöĀöĀö
Absolutely the best!
I was looking for a vintage-style watch without a date display when this conveniently came up during my search. At 170g I thought it was going to hefty when wearing it but as I put it on it didnĀft feel that heavy at all. Overall, a very well-balanced watch. IĀfll take good care of it until itĀfs time to pass it onto my son.
7th place: Seamaster Professional 300 Co-axial Master Chronometer Ref. 201.30.42.20.03.001 Āę(H1: 6 th)
Ref. 210.30.42.20.03.001
The Seamaster Professional 300 Co-axial Master Chronometer Ref. 201.30.42.20.03.001 has a blue dial and bezel pair befitting of its Seamaster lineage.
A relatively new model released in 2018, it has a distinct feature of an ocean wave motif on its dial.
Āy Customer Reviews Āz
RatingĀFĀöĀöĀöĀöĀö
Definitely would recommend for first-time luxury watch buyers!
I fell in love at first sight two months ago when I started thinking about getting a luxury watch myself and thus visited Jackroad. There it was, being displayed in full splendor out on the foremost glass cabinet.
On that day I went back home without purchasing anything, however, after looking at various other watches I came to the ultimatum between the Seamaster or the Grand Seiko Spring Drive. After much consideration I decided to go with the Omega. With a ceramic bezel, wave-patterned motifs on the dial, well-balanced watch hands and a high-quality stainless steel band, it far exceeds the price you pay for it.
Furthermore, it was my first mechanical watch and despite being a complete beginner the Jackroad staff was kind enough to guide me through the in-and-outs of it. Not only are their products top-quality, their customer service is perfect too! I will cherish this watch for as long as I can!
RatingĀFĀöĀöĀöĀöĀö
It was my first time purchasing a watch over a few hundred grand but with its captivating ceramic bezel, I can say that IĀfm nothing short of satisfied.
With both the bezel and watch dial made out of ceramic, it gives off a much more luxurious air compared to stainless steel.
Also, the wave pattern on the dial is slightly larger than the ones of the previous Seamaster, crediting it a much more toned down look.
8th place: Seamaster Aquaterra Co-axial Master Chronometer Ref. 220.10.41.21.01.001 Ā™(H1: 10th)
Ref. 220.10.41.21.01.001
Considered the poster child of Seamaster with its orthodox design and functional excellence. Equipped with OmegaĀfs in-house self-wind 8900 movements and a co-axial master chronometer. The dial is decorated with horizontal lines similar to a boat deck.
9th place: Seamaster 600 Planet Ocean Ref. 232.30.38.20.01.001 Ā™(H1: not in rank)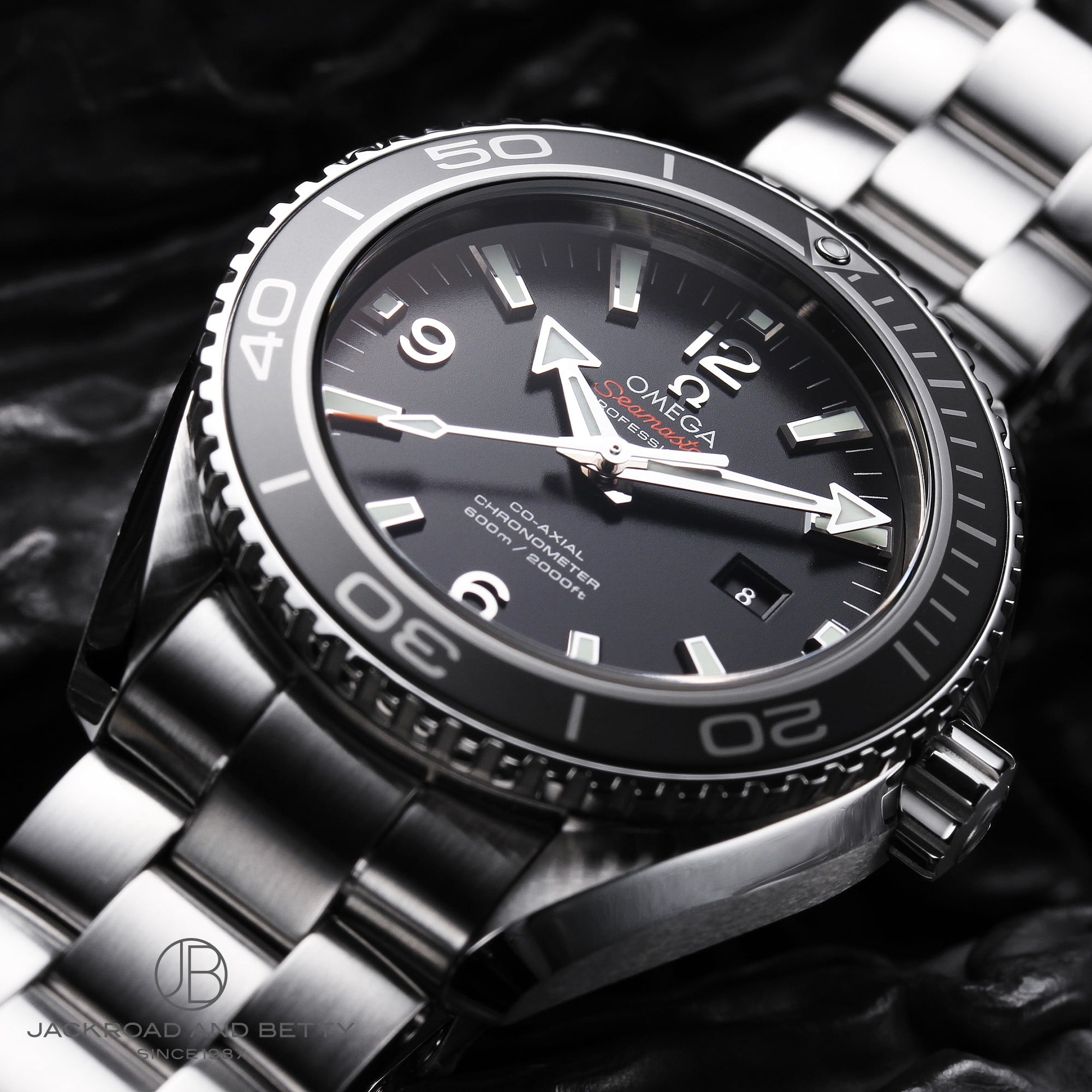 Ref. 232.30.38.20.01.001
Presenting the Seamaster 600 Planet Ocean Ref. 232.30.38.20.01.001 that finally entered the line-ups in the 2nd half year. A diverĀfs watch will always have a tough-looking build to tickle a manĀfs heart but with a 37.5mm case, itĀfs a little on the small side. If anything, the size could be for unisex purposes.
10th place: Speedmaster Moonwatch Apollo 11 Landing 50th Anniversary Limited Edition Model Ref. 310.20.42.50.01.001 Ā™(H1: not in rank)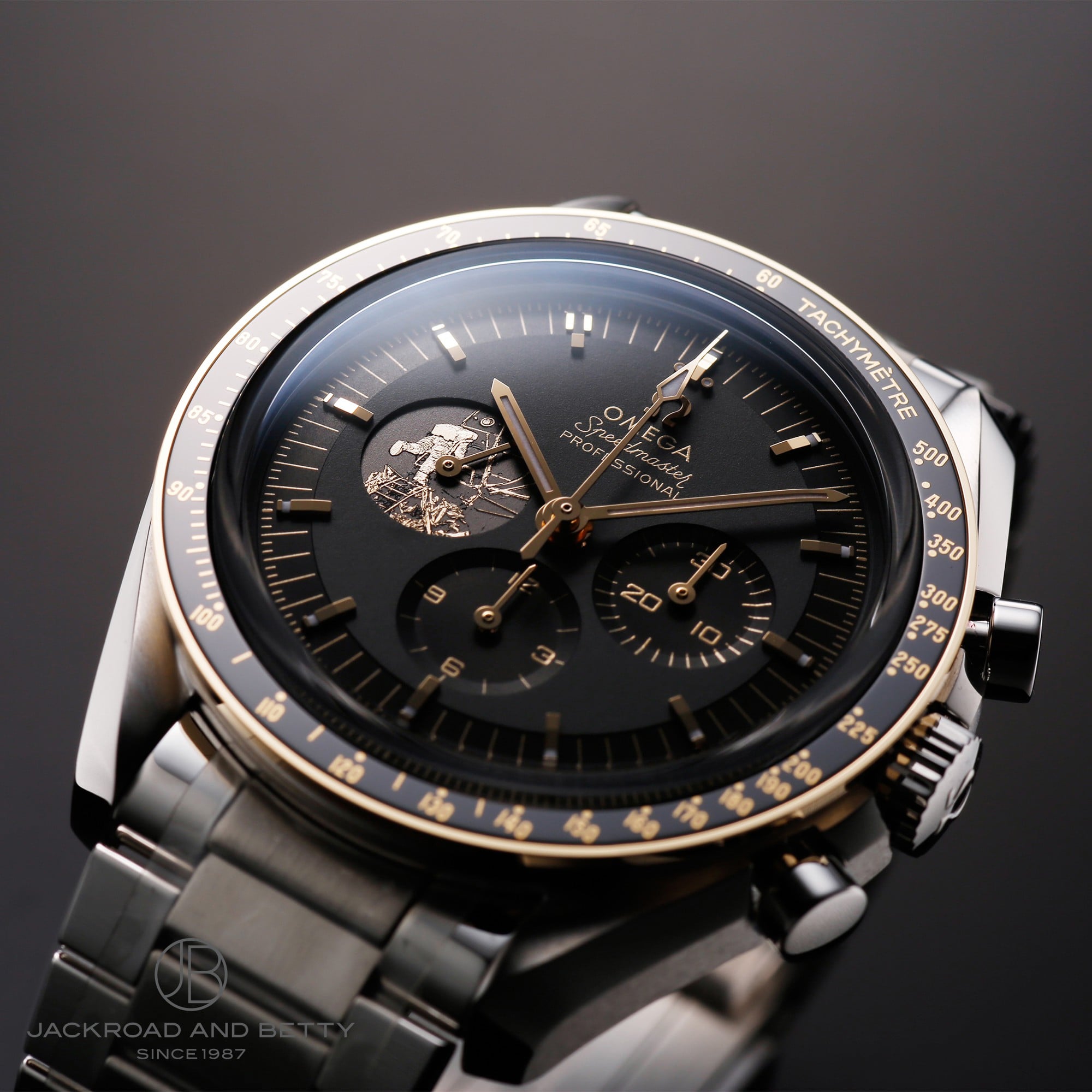 Ref. 310.20.42.50.01.001
Finally, the watch that occupied the 10th place is the Speedmaster Moonwatch Apollo Landing 50th Anniversary Limited Edition Model. Released in 2019, there are only 6969 units available in the market worldwide.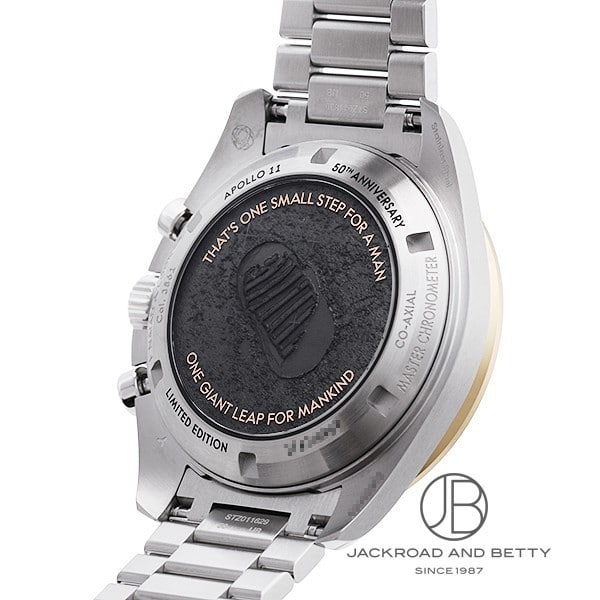 The caseback medallion features a leather engraving of the astronautĀfs footprint on the moon.
Round-up
So what were your thoughts on the rankings?
This time there were 3 models featured in the rankings that didnĀft make the previous one in the first-half of the year.
> > Omega